Hands up who has never do a selfies! I don't make wide use of it, on my Instagram profile pictures are quite different, but I have personally tried all the proposed filters and selected the ones that will make the most of your face.
Moon, Cream, Valencia, Sierra, Willow and X-Pro II effects, in fact, give style to the photo, that with a single click will become vintage, fine, psychedelic or coated.
Using them with measurement saturation, brightness and sharpness so you can get a good result, enhancing the expressiveness of your face without upsetting the hallmarks.
However if the original picture has good quality … everything is easier!
In the pics you see I have chosen two of the new products for spring by Rimmel London: Brick Radiance Bronzer to illuminate my face and Oh My Gloss! Oil Tint for ultra soft lips.
I have intrigued you? Here are more details!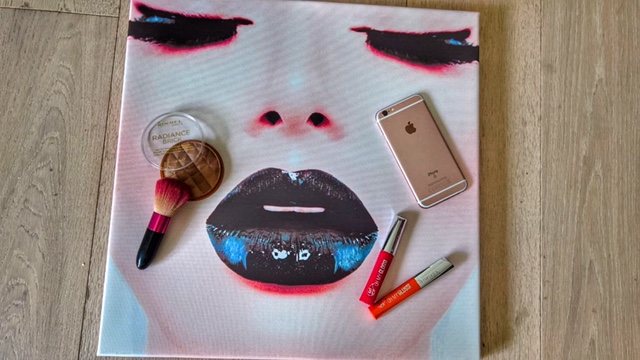 Radiance Brick Bronzer
Makes the skin bright, like the sun-kissed combining light-dark shades to sculpt and illuminate with elegance our face.
Oh My Gloss! Oil Tint
Moisturizing texture makes our lips soft and natural color makes them shine and fresh, perfect for a day look: I chose the fucsia, perfect in every situation, and vitamin orange.
And now … you just need to smile!