The first time I saw on Kickstarter the backpack Bobby
 by XD Design I thought it was perfect for me, for my travels and for getting around the city.
In fact, Bobby is not just a backpack with a minimal, modern and elegant design, which I adore, but also a very capacious and functional accessory with features that make it particularly safe.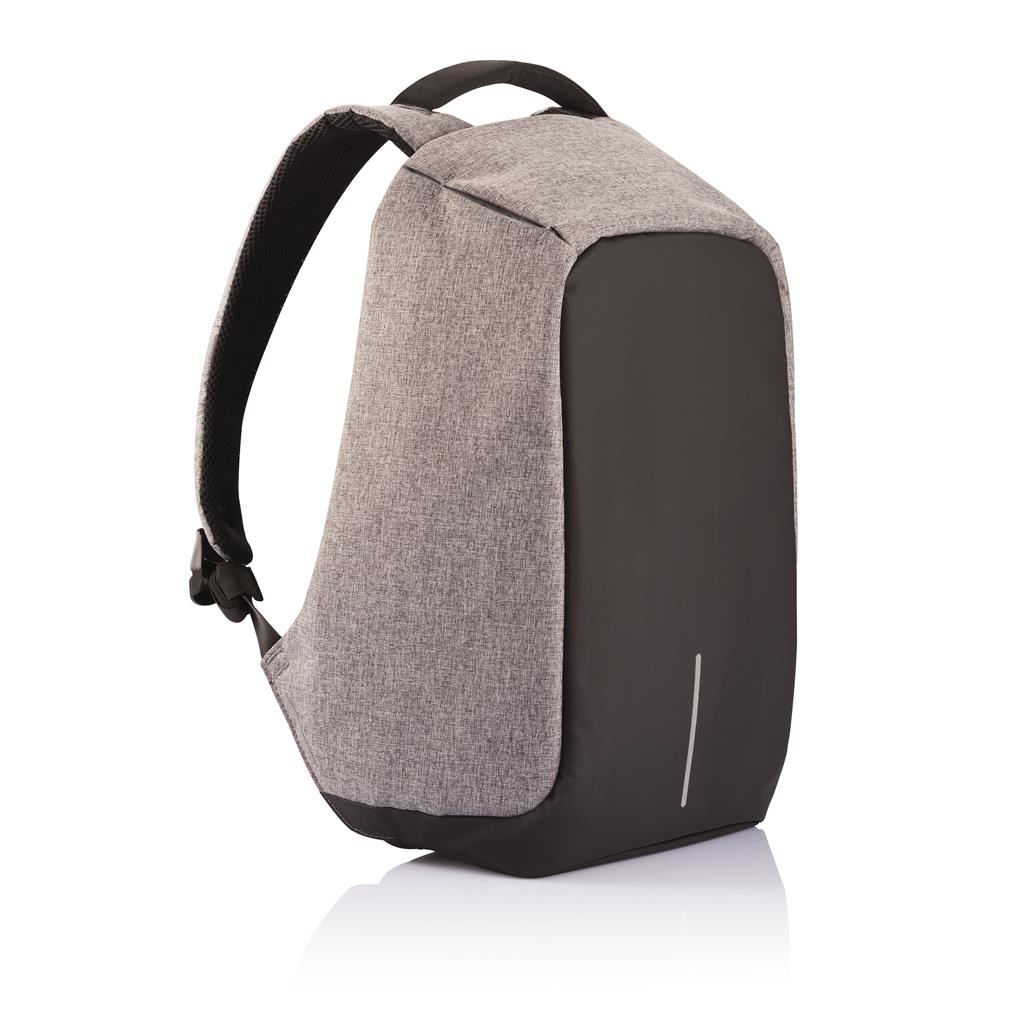 Let's go into detail starting from the outside. Bobby is made of waterproof fabric while the front and bottom are formed by several layers including a sheet of plastic anti-cutting material and a foam to cushion trauma, in this way can withstand water, cuts and bumps.
Small reflective inserts on the back, on the top and on the shoulders of the backpack make it visible even at night if you move on foot or by bike.
All the zips are firm and the main one that opens and closes the backpack is covered by the fabric and rests directly to the back, so that it can not be opened by criminals.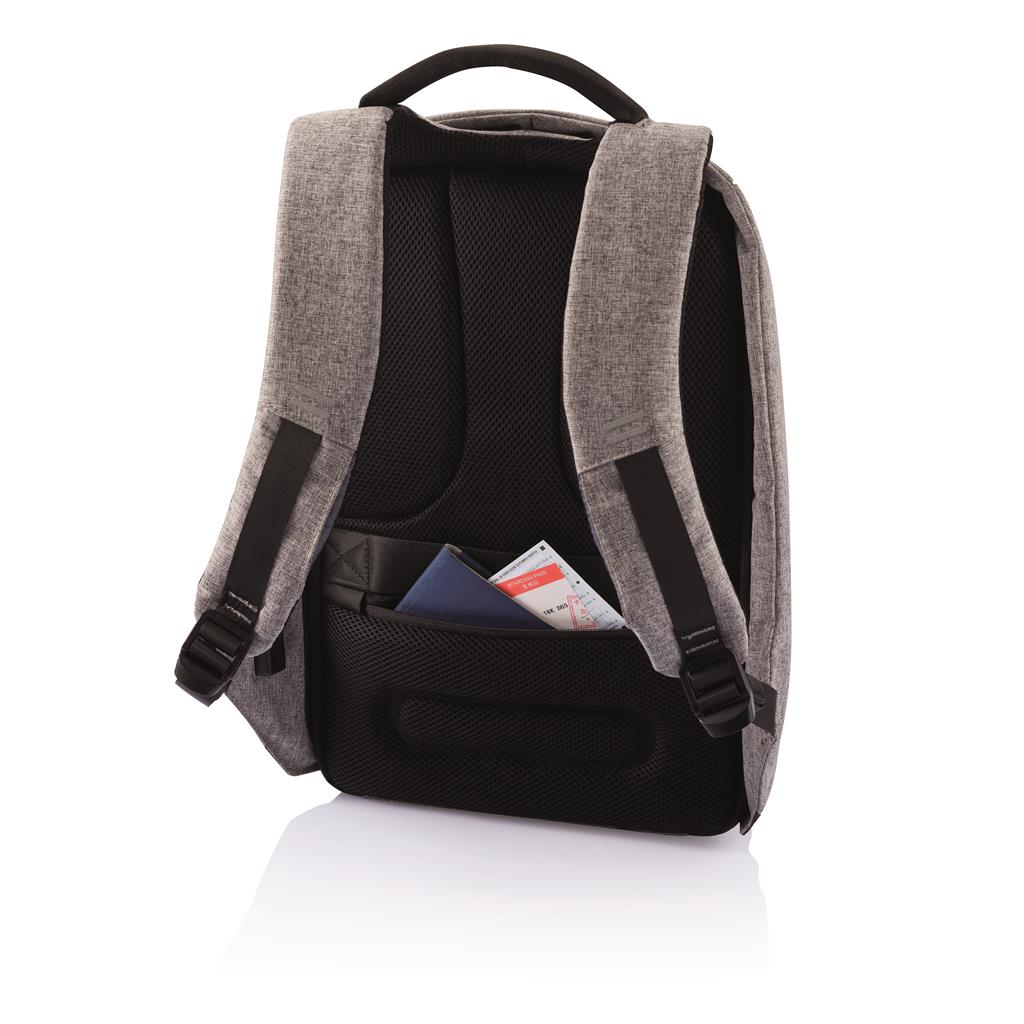 On the back is placed a band to hook the backpack to the handle of the trolley and hidden on straps, sides and back there are hidden pockets ideal for holding portfolios, coins, passports and other small valuables.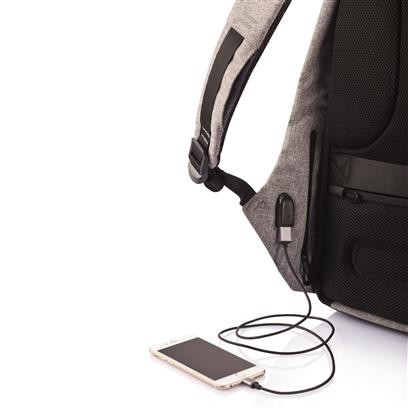 On the right side of the backpack there is also a USB output to connect the smartphone, if you have inserted a power bank in the corresponding internal pocket.
Internally, Bobby allows you to distribute the weight so organized that it is 25% lighter.
In the inner half, which rests directly on the back, there are pockets for laptops and tablets while on the opposite side there are two rectangular pockets to be used for the power bank, as a pen holder or to hold objects as desired.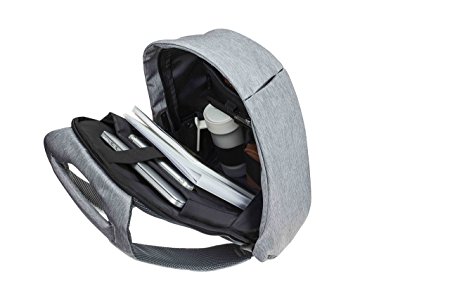 Don't you find it awesome?