I discovered the cooking at low temperatures last summer in Singapore, having dinner with my boyfriend and some friends and the flavor and texture of the meat amazed me.
Once back in Italy, we begun to inform and to make some "homemade" experiments to try to recreate the same result, but a few weeks ago we decided to make a jump and buy Anova Precision Cooker: the device launched by Anova dedicated to sous vide (vacuum) cooking at low temperature.
For those not familiar, sous vide kitchen involves cooking of vacuum packed foods, inside plastic bags immersed in hot water, typically at very low temperatures compared to the traditional (50 ° – 60 ° C) and prolonged in time.
Gastronomic results are truly exceptional and not achievable with traditional cooking: foods keep the maximum concentration of aromas and flavors, a soft texture and thanks to the very precise cooking times, it is virtually impossible to end up with an overcooked or uncooked food.
The only disadvantage of this kitchen is really tied to long cooking times, but consider that, in contrast cooking sous vide, it occurs almost forgetting the dish, then leaving us to dedicate ourselves to other activities (I preserve a minute of silence for all the filets I burned distracted by a phone call with a friend).
Now we come to the description of the new geek device: Anova Precision Cooker.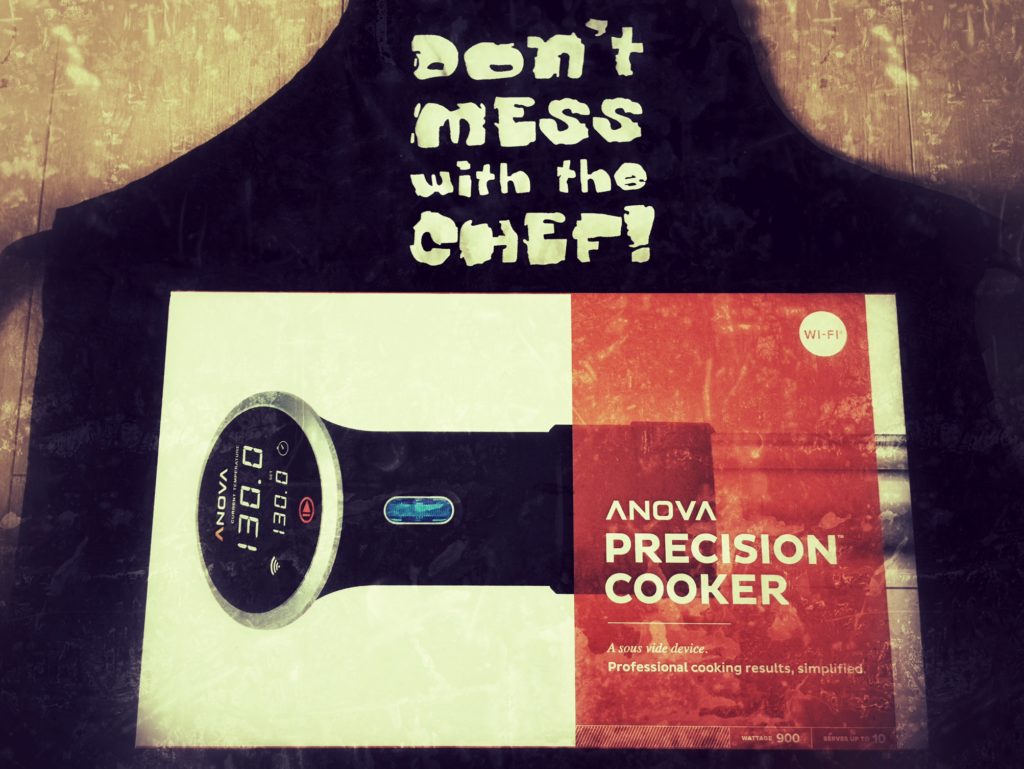 It looks like a tube with an egg-shaped screen on top where you can view temperature and cooking time, adjustable via the wheel that you find just below. At the bottom instead we find the reel that ensures the circulation of the water inside the pot, which is connected to the device in a very simple way thanks to the support that you will find inside the package.
At this point, you just need to connect Anova to the power, set temperature and time and immerse your vacuum food when the water has reached the desired temperature. A little tip: if you want to reduce this waiting time and power consumption, you can pre-heat the water inside the pot before connecting to Anova Precision Cooker.
The device also communicates with the dedicated app Anova Culinary, available for Android and Ios thanks to which you can set time, temperature and adjust the main functions.
Could I miss a geek touch?