Achieving and maintaining a healthy lifestyle provides consistency and commitment to proper nutrition and constant exercise. Easy to say, but it often happens that, especially workouts, has to come up with very busy days that often make our day sedentary.
Taken by the daily routine, in fact, I realize that I forget to drink enough or to take a break to give me a few steps, that's why today I want to talk about a useful ally.
Fitbit Flex 2 is an ultra slim fitness bracelet that will help you to set and reach your goals, is the first to be used for swimming and thanks to a range of new accessories such as pendant or bracelet, it can easily fit any style and occasion.
Wherever you go, Flex 2 will easily monitor your physical fitness by motivating you to achieve goals set daily: for example, I have to do at least 10.000 steps a day, sleep at least 7 hours at night and drink at least 2 liters of water.
You can control the progress of your performance directly from the really intuitive app and inserting everything that you eat during the day it's very easy to monitor calories taken compared to those consumed … a further help for summer body!
During training sessions, Flex 2 automatically detects exercises such as walking, running, bicycles, aerobic exercises and swimming, since it is the first Fitbit device to be water resistant.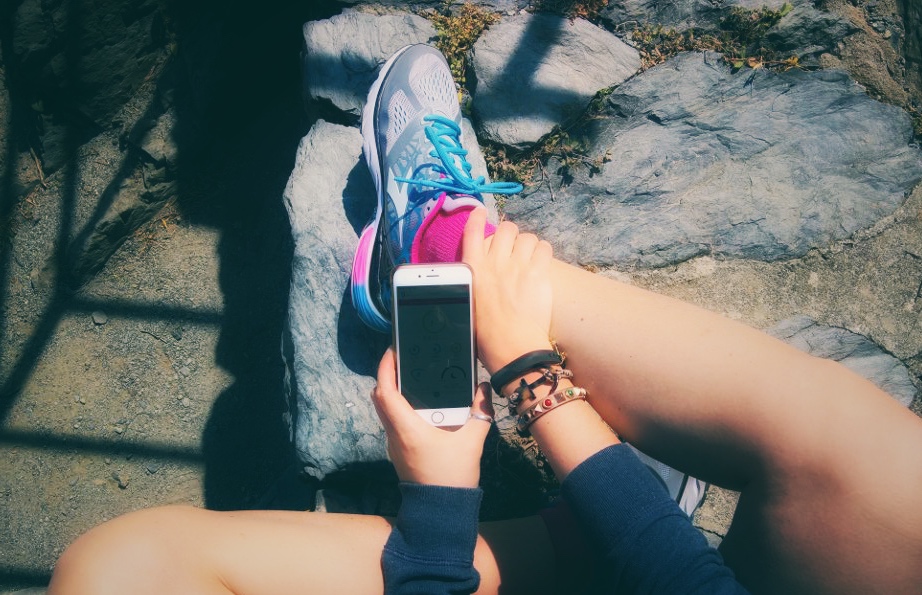 Esthetically, Flex 2 is really slim and, especially in the black version I chose, can be worn with other bracelets without giving too much into the eye. If you need a more stylish accessory, why not have a look at the gold plated straps or pendants inside which to insert the tracker?
Fitbit Flex 2 is available online with silicone classic strap, while fashion accessories can be purchased separately. Do not you find them too cool?